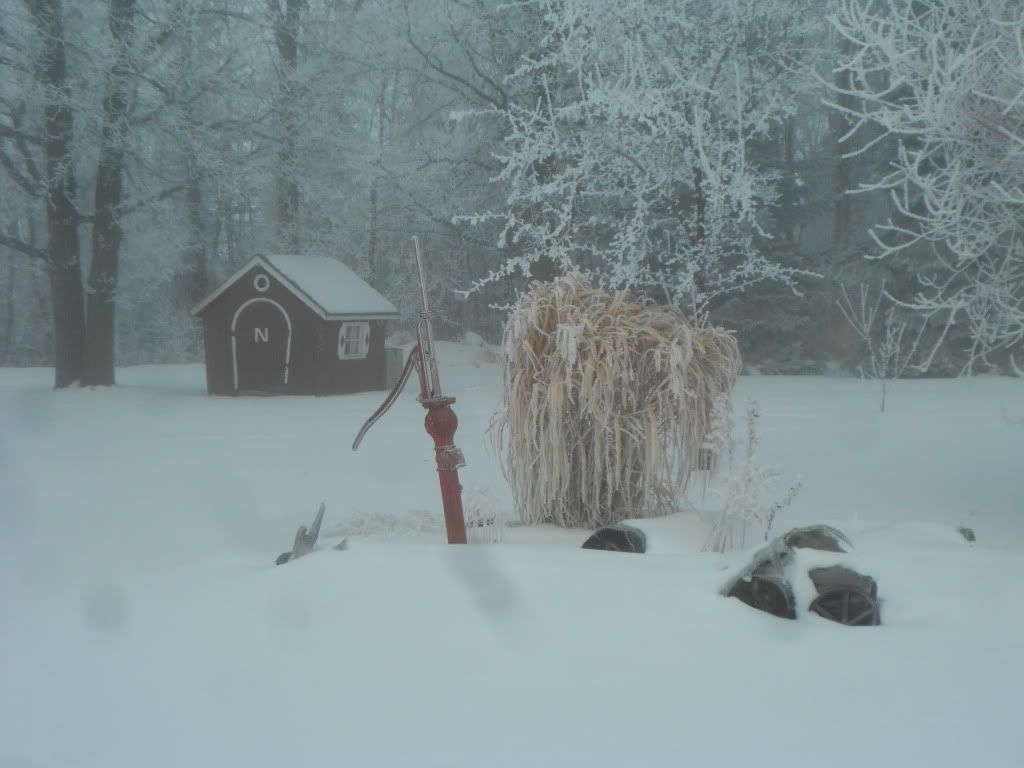 As I was leaving Lana's, I saw this pretty scene
We've had several foggy days in a row. That thick, soupy fog that can make a person feel a little desperate after consecutive days. I missed my walk on Wednesday, because a couple of my little ones were sick. But I was out there today, really grateful to be a part of the foggy outdoors rather than viewing it from my living room window.
Or from the windshield of the car. But that would be a different story. A story that would involve blowing through a stop sign at 55 mph last night on the way into Oklee to see the girls' One Act Play. A story that would also include a woman who is very thankful that God protected her from any cross traffic. Said woman is also thankful God allowed her to slow down enough while flying thorugh the intersection, so as to land safely on the gravel road that continued after the stop sign. But, like I said, that would be another story.
Today's story is one of a lovely walk with friends on a mild and frosty morning. And really that's all there there would be to say about it. Except that Joe handed me the camera on my way out of the house. I probably reacted a bit skeptically, since he's the picture guy around here and I get nervous any time someone hands me a camera.
While we walked, I tried to put myself into Joe mode. It took awhile to get started. The camera stayed securely within it's case around my neck for the first several laps around Lana's farm. But then I remembered I had it, so the ladies and I started looking for things that would make nice pictures. Joe always gets all these cool close-ups, but I don't' think I have the eye for that. Mine just ended up looking kind of dumb. I really like several of the scenery type shots I got. It's too bad we have gunk in our camera lens that shows up well in several of the shots. But if you look past that, you can enjoy a photo-journal walk with us, on the farm, on a frosty morning.
I love the fences in this shot, and the bale in the foreground.


Heading north, between the cattle yard and the woods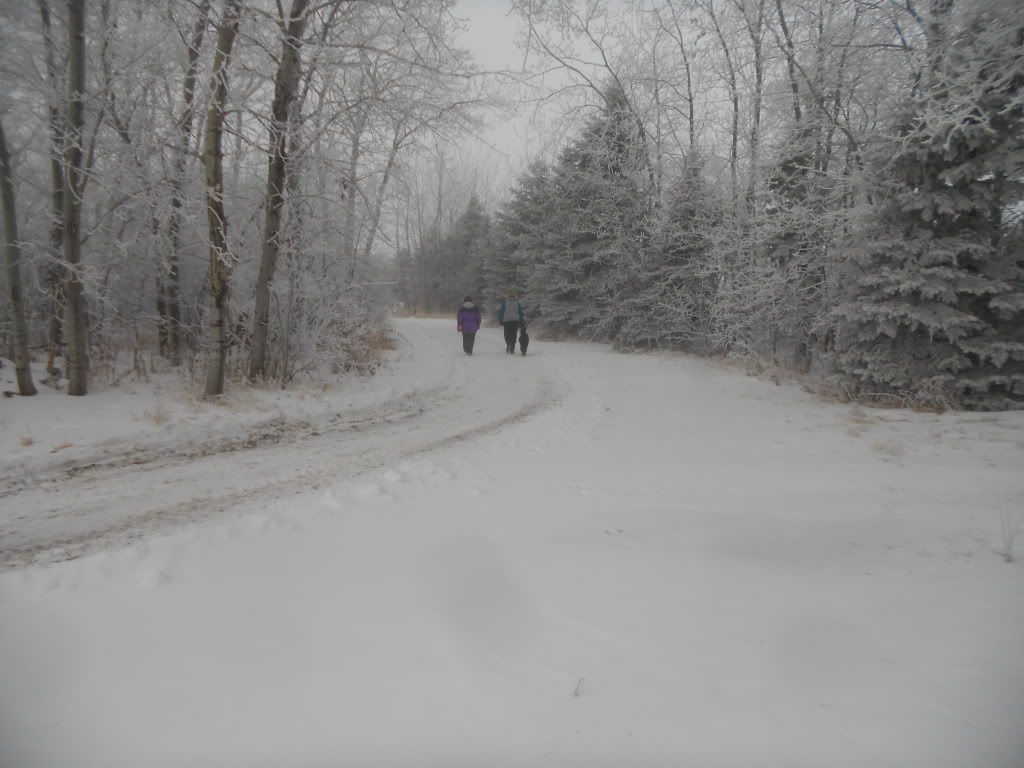 The roadway curves to the west.
We don't walk this route when the weather is inclement. It's too exposed. But its very picturesque to look upon.
Brad's cattle are standing like statues.
One of Lana's flower beds during its winter slumber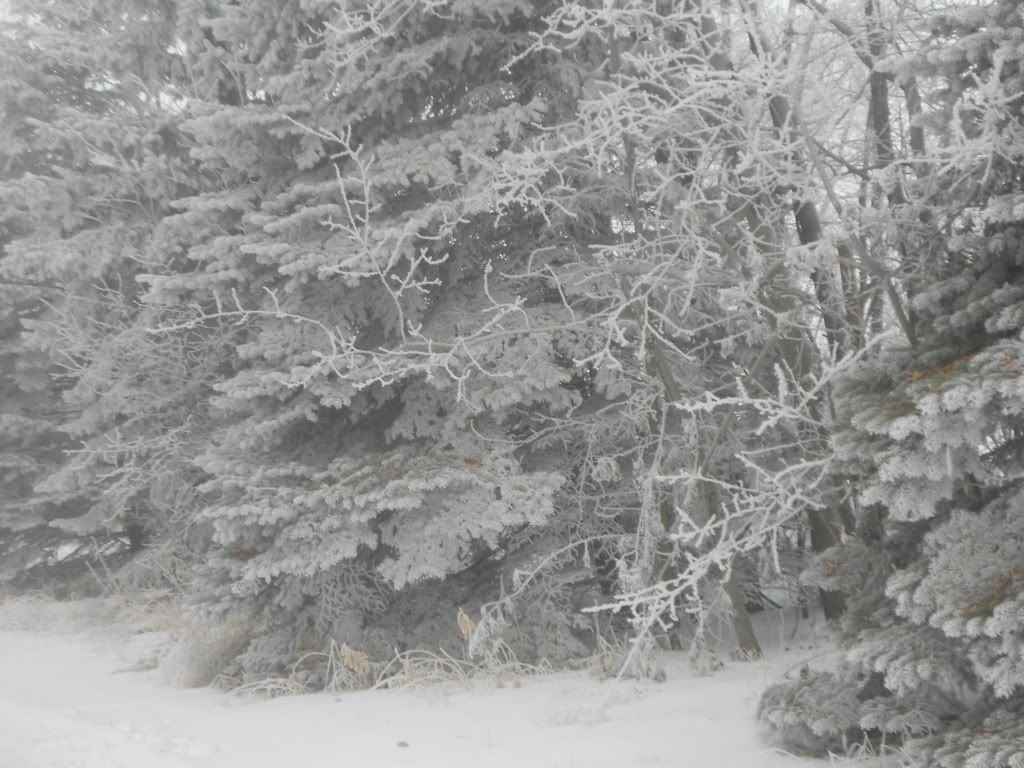 Hoary trees along the path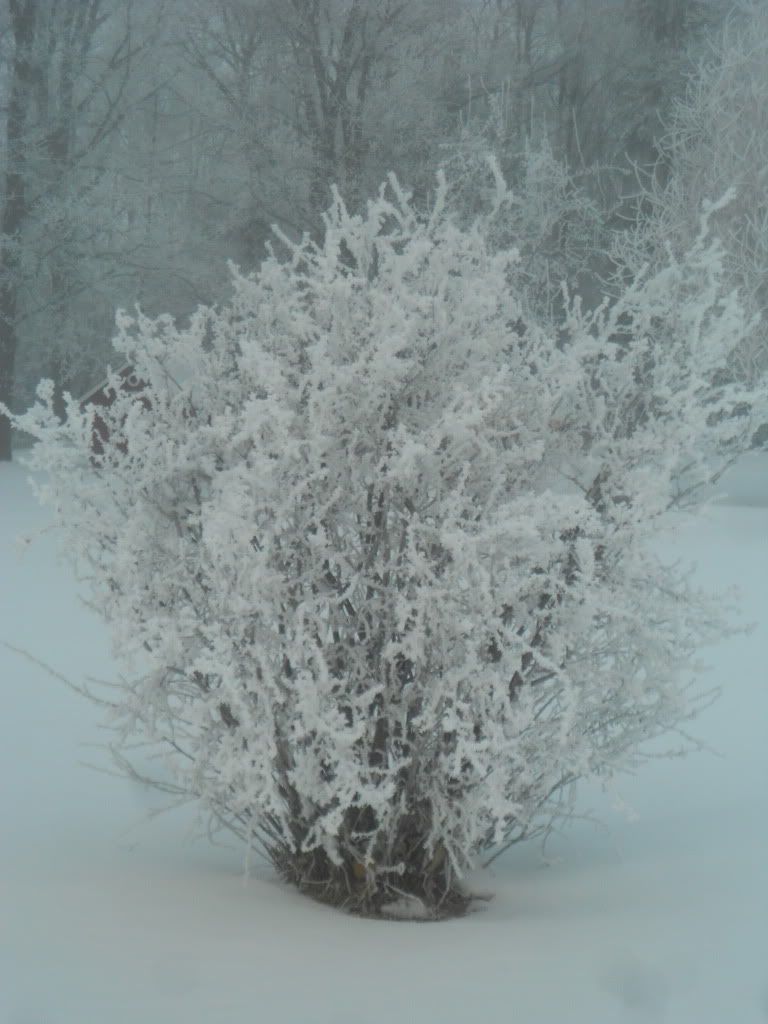 A shrub bedecked in her lace shawl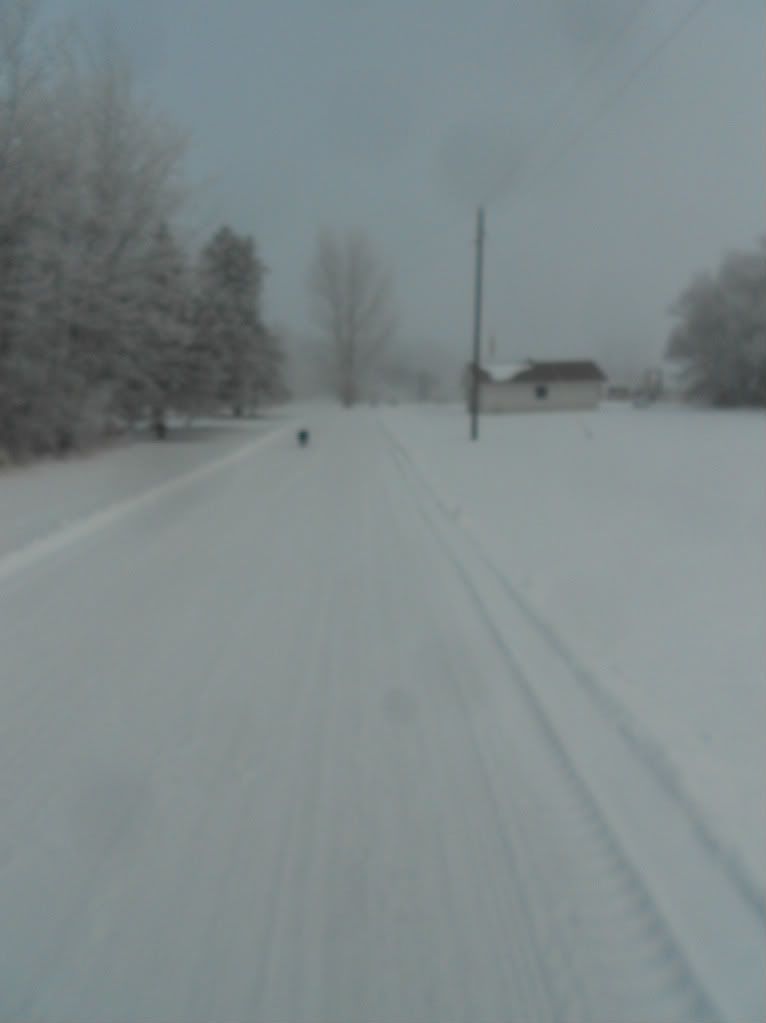 Although not a great shot, it shows the main driveway into the farm. It's another area we sometimes have to avoid when the wind is bad.